Related Practice Areas

Warning: Undefined variable $product_tags in /home/usercpxy/domains/familyfirstfirm.com/public_html/wp-content/plugins/oxygen/component-framework/components/classes/code-block.class.php(133) : eval()'d code on line 6
No Results Found
Establish a Secure Future: Understand How Estate Planning Benefits You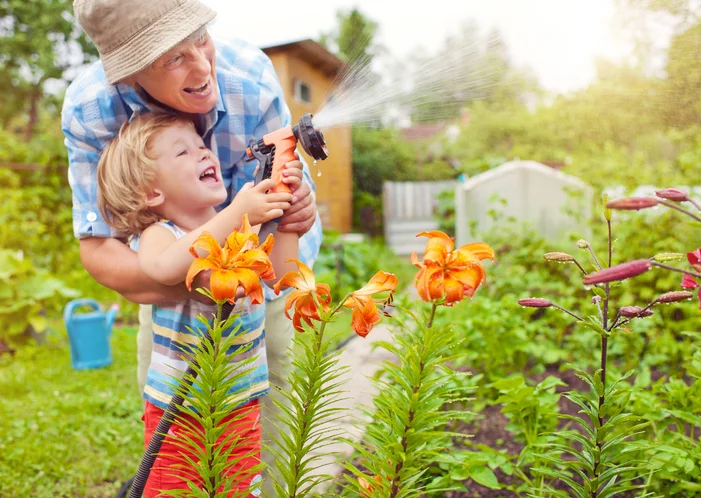 A well-thought-out estate plan gives you comfort and peace of mind as you approach your golden years. Yet, many people fail to create an estate plan — usually due to a lack of knowledge of the advantages of this legal instrument.
Read on to learn about the primary estate planning benefits and how a good estate plan can bring value to you and your family. To start building your estate plan, call (407) 574-8125 to schedule a consultation with an Orlando estate planning lawyer from our Family First Firm.
Who Benefits from an Estate Plan?
Estate planning safeguards your legacy and benefits you, your family members, your intended beneficiaries, and your business, if you have one.
Estate Planning Benefits You
Setting up an estate plan isn't just about deciding what happens after you pass away: It's also about making arrangements for your future healthcare needs. How will you pay for your nursing home stay? Who will make medical decisions on your behalf if you can't? Who will control your affairs if you become incapacitated? These and other healthcare planning questions are essential aspects of good estate planning.
According to Florida state law, the court will distribute your hard-earned money and other assets without an estate plan. Typically, your surviving spouse would be entitled to 50% of your assets, and your children would divide the rest equally. An estate plan lets you choose how to distribute your assets and add extra protections to secure your family's financial future.
Estate planning and asset protection go hand in hand. A good estate plan preserves and protects your wealth from creditors, irresponsible heirs, judgment orders, excessive taxation, administrative and court fees, and various other liabilities. An experienced Orlando estate planning lawyer can recommend suitable asset protection strategies like insurance, business entities, or a revocable living trust.
Estate Planning Benefits Your Family
By planning the distribution of your assets in advance, you can secure your family's future financial security and protect your loved ones from an excessive tax burden, debt, court fees, and other expenses. This is especially important if you have minor children or family members with special needs.
If you pass away without an estate plan, your heirs will likely have to contend with significant legal and financial uncertainty. Sadly, this often leads to strained relations between siblings fighting over their shares or distant relatives who feel entitled to a piece of your inheritance. A comprehensive estate plan helps avoid conflict family conflict.
Proper estate planning can help your estate avoid probate. The probate process is a legal procedure in which a special probate court reviews and validates your will to ensure you had full knowledge of its contents. Probate can be costly, complicated, and time-consuming. It's also a public process that allows for little confidentiality. By placing some or all your assets in a trust, you can avoid probate and spare your loved ones from going through this process.
The more you plan, the less your family must worry about after you pass away. They will be able to focus on supporting each other instead of making difficult decisions about the future of your estate.
Estate Planning Benefits Your Business
If you own or are part of a business, an estate plan enables you to decide how the venture will continue after you pass away or can no longer work. For instance, you may pass on your company shares or position to a family member or business partner.
Is Estate Planning for the Wealthy?
Absolutely not. Contrary to popular belief, estate planning isn't just for the super-rich. You and your family can benefit from estate planning if you own any valuable assets, such as a home, a car or a truck, retirement accounts, insurance policies, an art collection, or even heirloom jewelry.
When Should You Start Estate Planning?
It's never too early to start building your estate plan and enjoying estate planning benefits. Regardless of your age, an Orlando estate planning attorney can review your assets and recommend appropriate solutions for your needs.
Always By Your Side: Contact Family First Firm in Orlando, Florida, for Your Estate Planning
If you want to start developing your estate plan, our team at Family First Firm can help. We're always by your side to provide simple yet creative legal solutions to protect your family's legacy, so they don't go broke in the nursing home. Our clients save hundreds of thousands of dollars in nursing home fees. Call (407) 574-8125 or contact us online to schedule your consultation.
Copyright © 2023. Family First Firm - Medicaid & Elder Law Attorneys. All rights reserved.

The information in this blog post ("post") is provided for general informational purposes only and may not reflect the current law in your jurisdiction. No information in this post should be construed as legal advice from the individual author or the law firm, nor is it intended to be a substitute for legal counsel on any subject matter. No reader of this post should act or refrain from acting based on any information included in or accessible through this post without seeking the appropriate legal or other professional advice on the particular facts and circumstances at issue from a lawyer licensed in the recipient's state, country, or other appropriate licensing jurisdiction.
Family First Firm – Medicaid & Elder Law Attorneys
1901 W Colonial Dr,
Orlando, FL 32804
(407) 574-8125
https://familyfirstfirm.com
Share This Blog